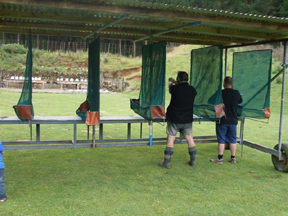 Ranges
Rosetown Pistol Club operates out of 2 range complexes.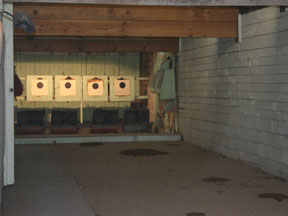 Indoor Range
Situated in the Te Awamutu Small Bore Rifle Club building in Factory Rd.
This is a 25m indoor range that is certified for .22 pistols and rifles.
This is where our Club nights are held each Monday evening, and new shooters start their training.
Visitors are welcome to come along and try out pistol shooting.
---
Outdoor Range.
The club operates a range complex consisting of 6 separate ranges.
These are certified for pistols up to .50 calibre and range from 10m to 25m.
2 of the ranges are also certified for rifles (and shotguns) up to 8mm calibre and are 40m in length.
One of the pistol ranges (Range 4) is our Steel range with plate stands (falling plates) and a Texas wheel that is good to challenge the pistol shooter.
These ranges are used for the majority of the club disciplines such as Action, IPSC, Speed Steel and 3-Gun/Multi-Gun.