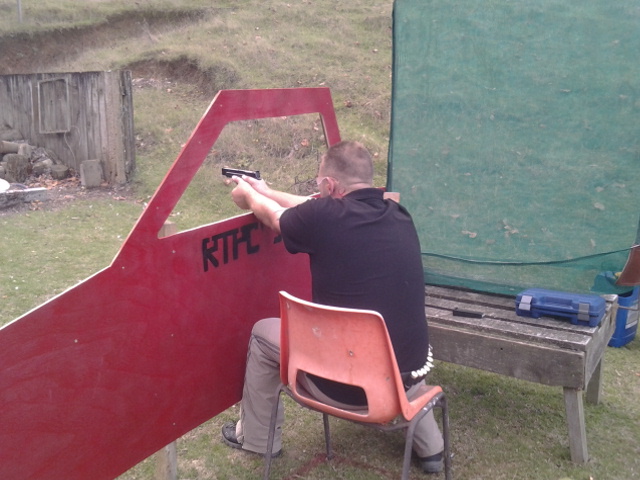 FAQs
Will I need any special equipment?
In your initial stages the club can lend you ear and eye protection, but it is recommended you purchase good quality ear protection (ear muffs / ear plugs) and eye protection. You will purchase ammunition for the indoor range from the club (for use in the club's pistols). The club does not supply 9mm ammunition, you'll need to bring your own. The club will provide pistols for you to use until you are finally endorsed and can procure your own.
Do I have to become a competitive shooter?
In short not super competitive, but you will reap more enjoyment from competition even if only at club level. Pistol shooting in New Zealand is allowed under the arms legislation ONLY for competition shooting, so competitions are a big part of being a member.
What sort of training will I get?
The club has a training program in place to teach you safety, safe handling of pistols and shooting techniques. This program will instill safety and make you confident in shooting. The accuracy will come as you become involved in the sport and practice. Pistol shooting in New Zealand has a history of being a safe sport that has been incident free and we strive to keep it that way.
How long does it take to get my Pistol License (B Endorsement)?
You must be a club member for a minimum of 6 months before the club will consider your application. For a typical new club member they will complete the training program within this six months (making a minimum of 12 visits during this time) and be ready to submit their paperwork for the endorsement at the end of this period.
Is there a minimum age to join?
The mimimum age to join the club is 12yrs (Junior member). While a junior member cannot apply for a firearms license or a 'B' endorsement, they can participate in training and club events. Once they reach the age of 16, they need to apply for their firearms license and if they have completed the probationary period and training requirements they should talk to the Training Officer or Secretary about applying for their 'B' endorsement.